See what the GoFormz platform can do for your business
Learn how easily you can digitize your forms and automate your business processes.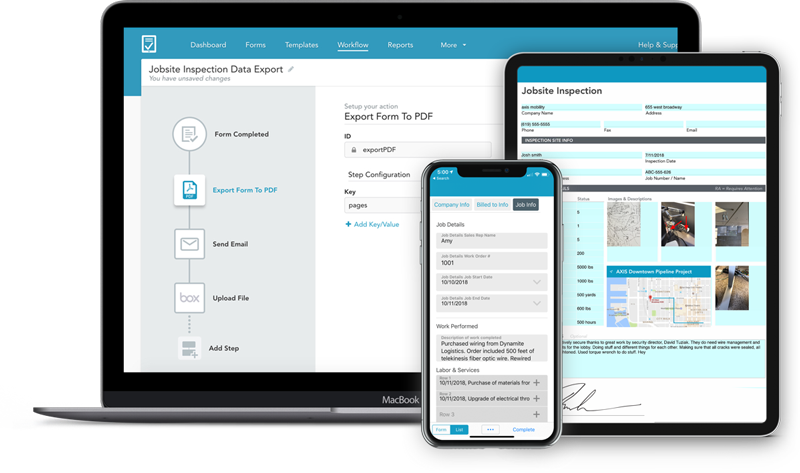 Request a Demo of GoFormz
Fill out the form and a GoFormz expert will contact you to schedule a quick demo.
Create mobile forms that look exactly like your paper forms
Easily digitize your forms in our drag-and-drop form builder – no code or IT required. Use the GoFormz app to fill out your forms on phone and tablets (even offline) or online from a computer.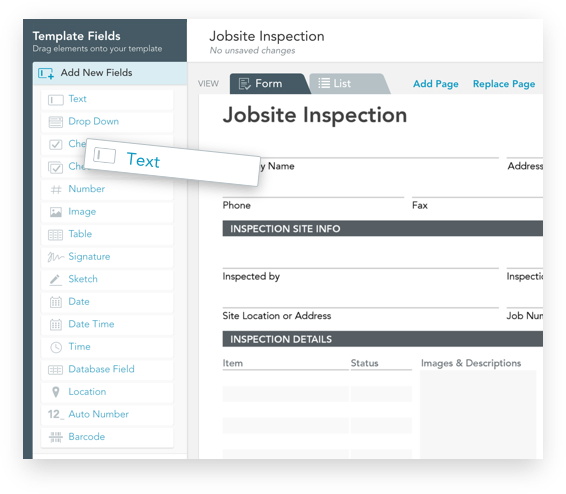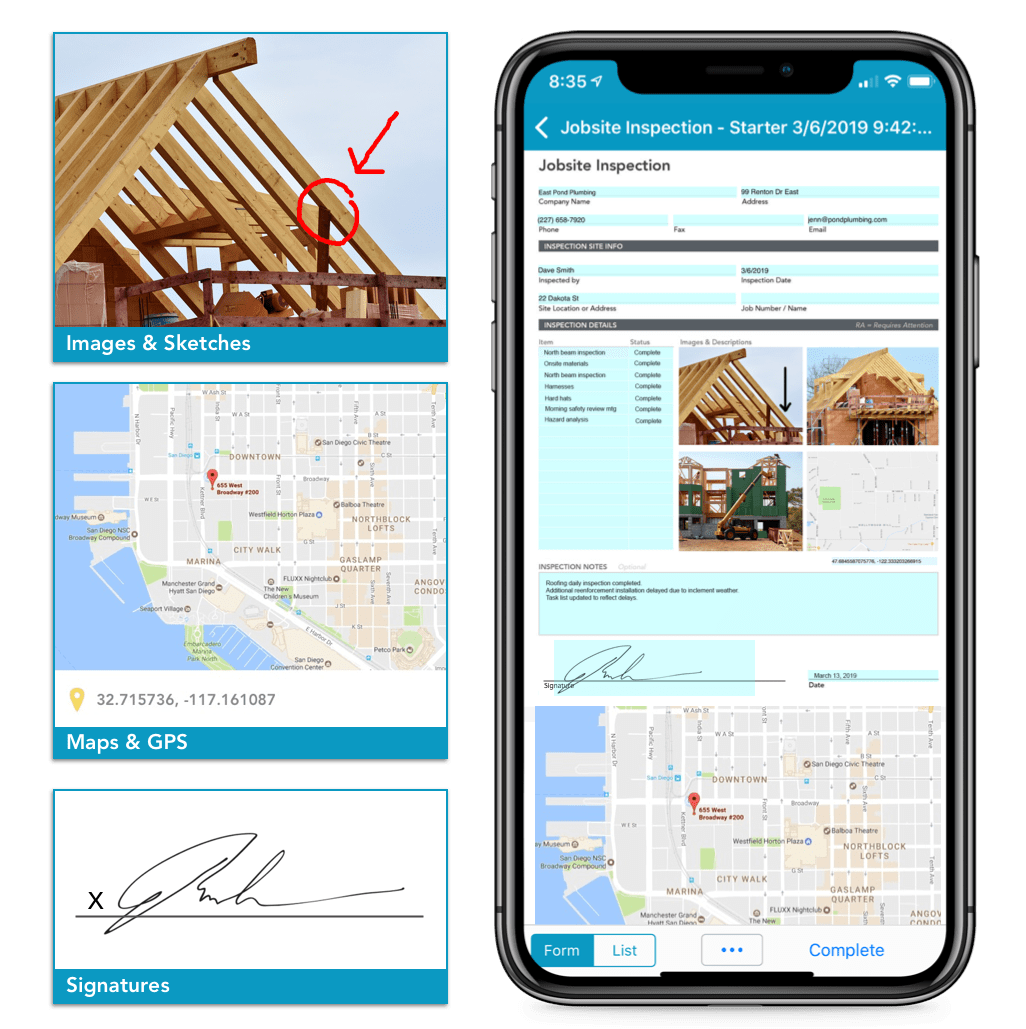 Powerful fields and features
Add signatures, images, GPS, barcode scanning, business logic, and instant calculations to your forms.
Integrate with your other business applications
Connect your digital forms to your other critical applications to dispatch forms pre-populated with data, instantly upload completed forms to corresponding records, update databases, and more.
"GoFormz is the most robust forms product on the market right now. No one can do what GoFormz can do."
– Aaron Slack, CTO, Oscar W. Larson Co.
Mobile forms & digital documents
Leveraging the power of your mobile devices will take your business data to the next level.
Your Forms On Phones & Tablets
Digitize your forms for use on mobile devices, or create new ones from scratch.
Workflow & Automation
Automate tasks to streamline workflows and increase efficiency.
Integrate with Your Other Apps
Connect GoFormz to other business systems and enrich them with real-time, highly accurate data.
Fully Functional Offline
Capture data from anywhere, on any device – even without a signal.
New powerful data types
Include new types of information in your forms like images, signatures, gps, and sketches.
Capture information faster
Automate calculations, pre-populate forms with information, enforce business rules and more.